A masterclass in consumer identity and access management
Welcome to the magical world of Disneyland! As you enter the gates of this iconic amusement park, you are greeted with the sight of happy children, bustling crowds, and various attractions that promise hours of fun and entertainment. But have you ever stopped to think about the behind-the-scenes efforts that make this experience possible? The truth is, Disneyland is a masterclass in consumer identity and access management (CIAM), and their efforts to provide a seamless, personalized, and secure experience to their visitors are worth exploring.
360-degree view of customers
Imagine the gates of Disneyland as the entrance to a grand palace, with CIAM serving as the key to unlocking the treasures within. As visitors enter the park, they are asked to scan a QR code to install the Disneyland mobile app, which guides them through the park efficiently. This mobile app is just one of the many touchpoints that Disneyland has introduced to collect, store, and analyze data to build 360-degree views of their customers, with the aim of providing the best possible experience.
But what about personal data and privacy concerns? Studies show that most of us are willing to disclose personal data if we can benefit from it and if the asking is appropriate. In this case, Disneyland offers a light registration process combined with progressive profiling to collect data and personalize the experience. This includes the use of RFID bracelets with a unique ID linked to customers' digital ID. This enables Disneyland to link every touchpoint they have with their customers, whether they are in the Disney Park, in their hotel, or in one of their restaurants. Would you install their app and are you willing to disclose your personal data knowing your kids won't get hangry while waiting for food or by avoiding hours of waiting at your favorite attraction?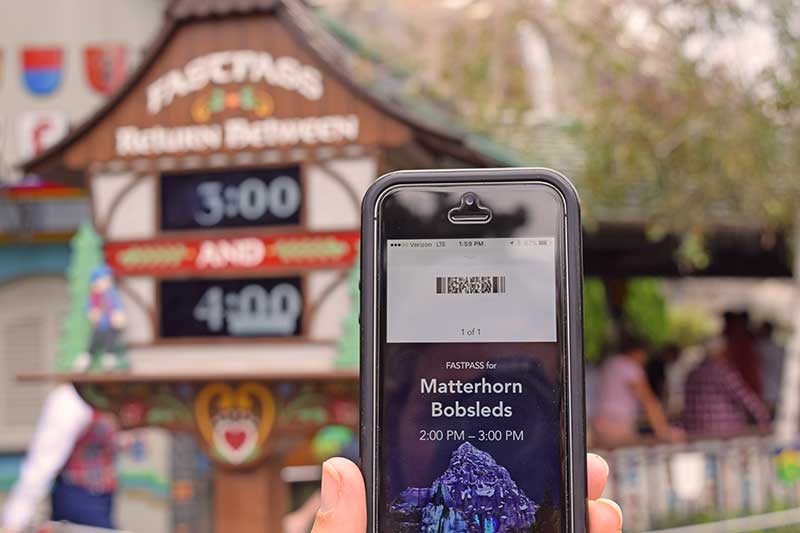 Safe and secure
The convenience of the Disneyland experience is paramount. CIAM helps to streamline consumer journeys while keeping identity data safe. Customers can access services and resources from anywhere and on any device without repeatedly logging in or providing credentials. The mobile app, fast passes, and online booking systems help to reduce wait times, provide real-time information, and enhance convenience for visitors.
But what about security? Disneyland prioritizes the safety and security of their visitors and their data. CIAM systems use encryption, secure protocols, and regular security audits to protect customer data from unauthorized access and breaches. Similarly, Disneyland implements several security measures such as bag checks, metal detectors, and CCTV cameras to ensure the safety and security of their visitors.
Conclusion
In conclusion, Disneyland and CIAM may seem like an unlikely pairing, but they share many similarities in terms of managing access, personalization, convenience, and security. By implementing effective identity and access management strategies, organizations can learn from Disneyland's example and provide a secure and seamless customer experience. So, next time you visit Disneyland, take a moment to appreciate the behind-the-scenes efforts that make your experience magical!