We don't believe in wordy, boring vacancies. We would rather like you to meet your future colleagues and have a chat with them to get to know us. That is the first step in our recruitment process. Like Andra-Georgiana, one of our freelance CIAM experts. Read about her day-to-day job below.
Eager to know more or interested in working at IdentIT?
Andra-Georgiana
female game-changer
I discovered my passion for CIAM at my first job in Romania, where I learned about ForgeRock. Yes, you read that right – I live in Romania, but I had the opportunity to work with IdentIT fully remote! This allows me to manage my own time, skip travel time, and (bonus) eat more healthily when I work from home. 😉 I must admit, starting a remote job in a foreign company made me hesitant at first. However, both managers were so friendly and reliable during my job interviews, I decided to go for it!
Currently, I am working on a big project for Proximus in the infrastructure team, which is different from my previous role as a developer. Here, I set up, maintain, and verify that everything is working correctly. Initially, it was a little overwhelming, but with the help of my IdentIT colleagues, I quickly learned the ropes. I love the team spirit at IdentIT, where we collaborate and support each other. One of my goals is to continue learning and improving my skills, particularly in the technologies I'm working with, such as Ansible.
As a woman in the IT industry, I've noticed that the gender divide is not as prominent in Romania as it is in Belgium. I believe that girls in Belgium shouldn't be scared to enter a male-dominated field and should follow their passions. Pursuing a job in IT is interesting and challenging. It is an excellent industry for women because it requires creativity and a keen eye for detail.
Overall, the IT industry is an inclusive and exciting field that offers a platform to showcase your talents and make a significant impact.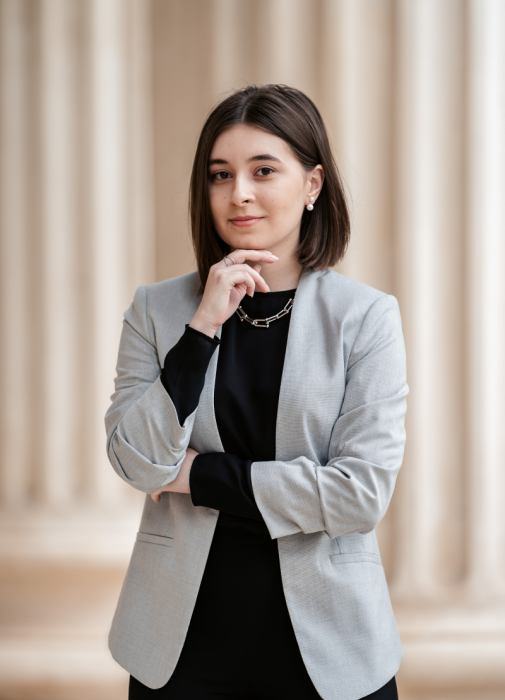 Related vacancies
We're hiring!
Interested in working at IdentIT in a similar role as Andra-Georgiana? Check out our vacancy 'CIAM Consultant'
We are looking for multiple CIAM (Consumer Identity and Access Management) consultants to join our team. The ideal candidate has some experience in implementing CIAM solutions and a desire to help organizations to improve their consumer journeys, whether these are for customers, citizens or partners.
explore this job »
Being challenged

Getting the chance to learn new things

Connecting with other people

Working on finding a solution as a team
Teamplayer

Eager to learn

Reliable
Meetings that could've been an email

Having to do small tasks that you don't see direct results from

A constantly changing team