Meet the team - Glenn Van Lint - IAM Architect

We don't believe in wordy, boring vacancies. We would rather like you to meet your future colleagues and have a chat with them to get to know us. That is the first step in our recruitment process. Like Glenn, one of the most experienced CIAM architects. Read about his day-to-day job below.
Eager to know more or interested in working at IdentIT?
Glenn Van Lint
Every day is different
One of the benefits of working in the consultancy business is being able to build up a lot of experience very rapidly. Facing new challenges every day which sometimes require a creative solution has become routine business. Over the years this has allowed me to expand my out-of-the-box thinking and to build out a strong foundation in security concepts.
Luckily, my days are still filled with a lot of variety. I could be discussing business cases with my client in the morning, start designing a technical solution shortly after and then be working together with the development team on the implementation. All this in the same day. Being involved in each of the steps in the solution process is what keeps this job interesting for me.
Aside from my project work, I also coach new recruits within IdentIT. Depending on the experience level, I try to challenge our starters in different ways to best prepare them for their journey in the CIAM world. Seeing others grow while sharing our experience and knowledge, is certainly a driving factor for me. Being part of a team so passionate about the technology makes it feel less like work!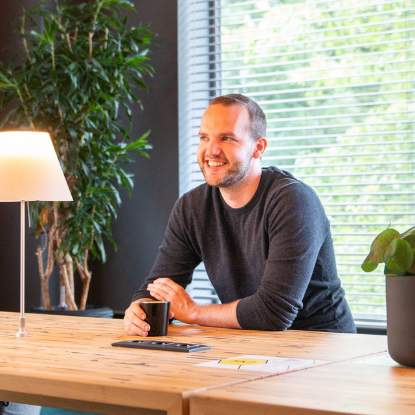 Related vacancies
We're hiring!
Interested in working at IdentIT in a similar role as Glenn? Check out our vacancy 'Technical Team Lead'
We are looking for a Technical Team Lead to manage two self-developed applications at one of our clients. In this role, you will be responsible for working with the client, leading the team, to translate business needs into technical stories, to futureproof the design, and to provide 3rd line support and maintenance together with your team.
explore this job »
Innovating ideas and technology

Seeing a solution be effective

Supporting my team
Efficiency

Flexibility

Respect

Teamwork
Overcomplexity

Wasting time

Not setting clear goals