We don't believe in wordy, boring vacancies. We would rather like you to meet your future colleagues and have a chat with them to get to know us. That is the first step in our recruitment process. Like Danyel, one of our CIAM experts. Read about his exciting career path below.
Eager to know more or interested in working at IdentIT?
Danyel
From the vibrant landscapes of Brazil to the heart of Europe: Danyel's CIAM Adventure
In the pursuit of my passion for Customer Identity and Access Management (CIAM), my career has taken me on a remarkable journey from the vibrant landscapes of Brazil to the heart of Europe in Belgium. Along the way, I've had the privilege of working with ForgeRock products, practicing my Python skills, and now transitioning to Java as I contribute to exciting projects at IdentIT. Here's a glimpse into my unique story.
From Brazil to Belgium
My CIAM journey began in Brazil, where I embarked on a career in IT security while working at a bank. Over four years, I cultivated my expertise and fueled my curiosity. Seeking new challenges and knowledge, I made the decision to work for a company from Mexico. It was there that I first encountered ForgeRock products, deepening my skills and broadening my horizons.
A Golden Opportunity in Belgium
However, what truly transformed my career was an irresistible opportunity in Belgium at IdentIT. I had always dreamed of living in a foreign country, and Belgium felt like the perfect place to embrace this dream alongside my supportive wife. With open arms, we ventured into this enriching environment, ready to shape our future.
My Role at IdentIT
At IdentIT, I currently contribute to projects at Proximus, a major telecommunications giant. My journey has led me to transition from Python to Java, an exciting experience that challenges me daily. As a CIAM consultant, my responsibilities are diverse and dynamic, often involving the seamless integration of various applications with ForgeRock.
The IdentIT Experience
Working for a new company in a foreign land is no small feat, but IdentIT welcomed me with open arms. Our managers painted a vivid picture of the company's culture, characterized by open communication. This wasn't just a job change; it was a life transformation. The warm reception I received was unparalleled. My colleagues' willingness to switch to English when I'm present, despite Dutch being their first language, exemplifies their hospitality. "Dank je wel" (Thank you) was one of the first Dutch phrases I learned, and it has proven invaluable because there's so much I'm thankful for here.
My journey from Brazil to Belgium with CIAM as my guiding star has been a testament to the power of curiosity, ambition, and the warm welcome of a new home at IdentIT. I look forward to continuing this adventure, embracing the diversity and dynamism that Belgium and IdentIT offer.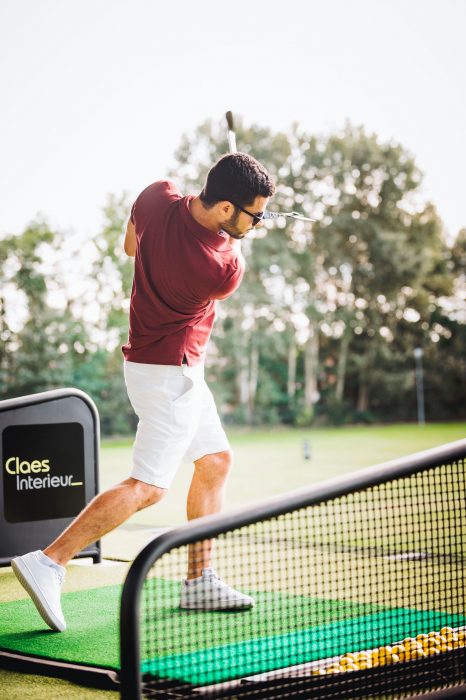 Related vacancies
We're hiring!
Interested in working at IdentIT in a similar role as Danyel? Check out our vacancy 'CIAM Consultant'
Join our team as a CIAM Consultant! If you have a passion for improving customer journeys and some experience with CIAM solutions, we want you! Work closely with clients, collaborating in a dynamic team to assess, design, and implement solutions. With proficiency in CIAM technologies and the ability to bridge the gap between technical and non-technical stakeholders, you'll thrive in this role.
explore this job »
Learning new skills and technologies

A close team

Healthy work-life balance

Getting challenged
Trust and handling sensitive information professionally

Open communication (with managers)

Being able to receive and give feedback
No opportunities to grow in the future

A hierarchy in which managers that don't have close relationships with their teammembers

Not being challenged

Not being able to work remotely